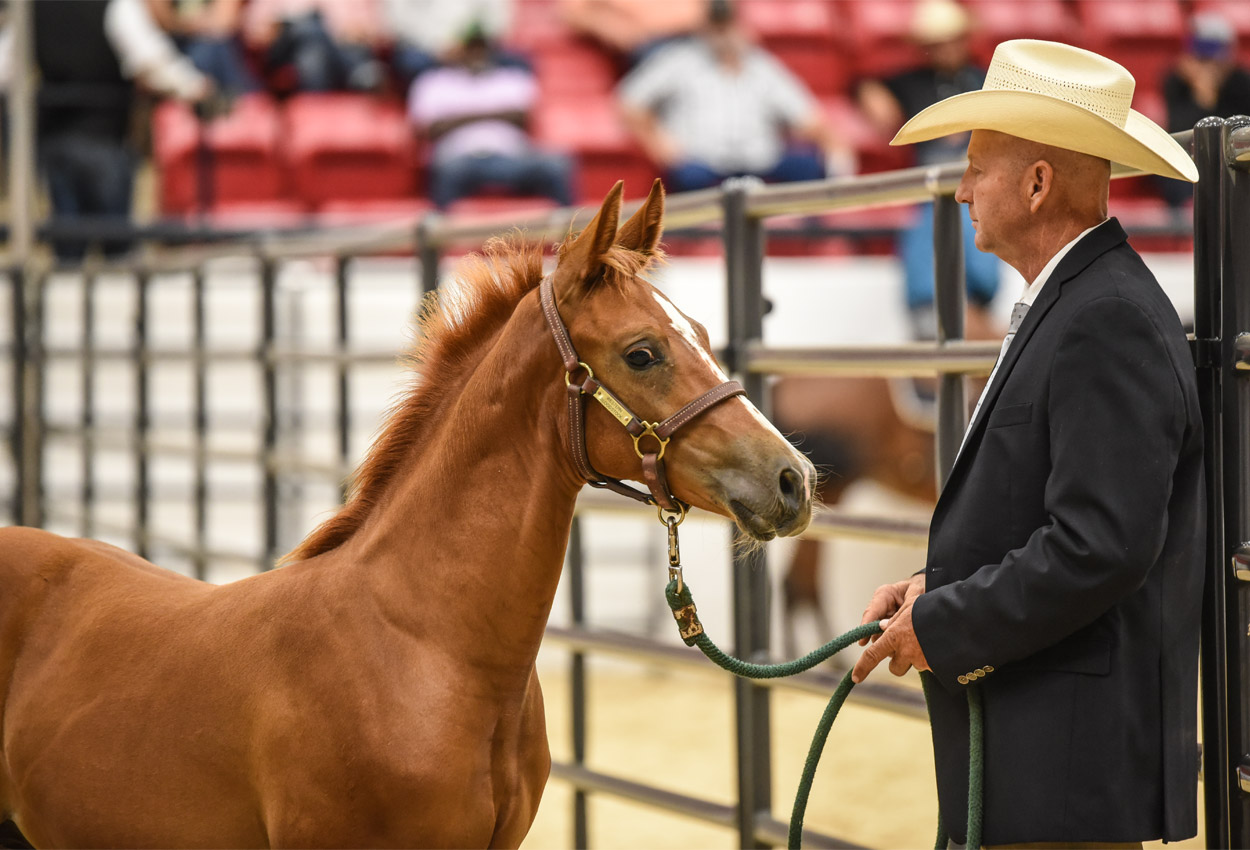 Solid Results for Mid-Year Cutting Horse Sale
The 2019 Mid-Year Cutting Horse Sale, on Saturday, July 20th, during the Metallic Cat NCHA Summer Spectacular in Fort Worth, saw an increase in completed sales – 83% compared to 77% – over the 2018 sale. Altogether, 86 horses sold for $1,068,900 and an average of $12,429, while the top 12 sold for an average of $30,666.
A weanling colt (name pending), sired by Metallic Rebel and half-brother to Sly Playgirl LTE $343,467, was the high-selling stallion of the sale. Consigned by Jaime and Ashley Snider, he was purchased by James Karhan, Blanco, Tex. And the yearling colt Sundae Rebel, by Metallic Rebel, brought $16,000. Consigned by Ten/27 Ranch and purchased by Alan Chappell, Collinsville, Tex., Sundae Rebel's dam is a half-sister to Jeeps Posi Traction LTE $343,306.
National Cutting Horse Association
by Sally Harrison
View article on NCHA